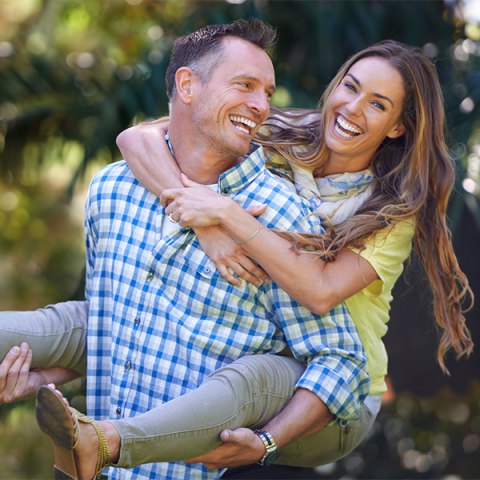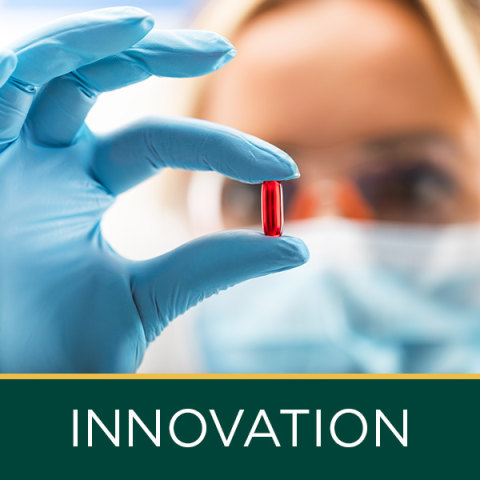 Driving Innovation through Scientific Expertise
Our Scientific Advisory Council is made up of prominent scientists and researchers external to The Nature's Bounty Co., who play a key role in the Company's product innovation and scientific advancement. It is comprised of some of the most respected medical and nutrition experts in the field.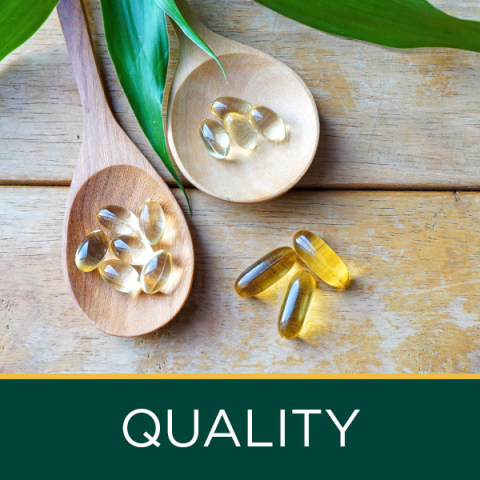 Quality You Can Count On
Nature's Bounty® only uses ingredients from suppliers that meet our stringent Quality Assurance Standards, as well as GMP supplement quality standards. Every Nature's Bounty® product is subjected to numerous quality tests and assays throughout the manufacturing process to verify purity and full potency.
Don't Just Take Our Word For It
We're proud that our facilities have been successfully audited by the United States Pharmacopeia and STR (Specialized Technology Resources), a leading independent dietary supplement quality evaluation firm.
More from Nature's Bounty
| | | | | | | |
| --- | --- | --- | --- | --- | --- | --- |
| | | | | | | |
| | | | | | | |
| More from Nature's Bounty | Fish Oil 1200 mg Omega-3, heart and metabolic health | Nature's Bounty Biotin 10,000 mcg | Probiotics Pills Ultra Strength, Supports Digestive and Intestinal Health | Calcium Carbonate Pills and Vitamin D3, Supports Bone Strength and Health | Nature's Bounty Melatonin 3mg | Ginkgo Biloba Pills, Supports Brain Function and Mental Alertness |
| | | | | | | |
| Benefit | Helps support and maintain the health of your cardiovascular and circulatory system* | Supports Healthy Hair, Skin & Nails* | Advanced Support for Optimal Digestive Balance* | | Promotes Relaxation & Sleep* | Supports Healthy Brain Function and Circulation* |
| Amount | | | | | | |
| Quantity | 200 Rapid Release Softgels | 120 Rapid Release Softgels | | 220 Rapid Release Softgels | 240 Quick Dissolve Tablets | |
| Gluten Free | | | | | | |
| | | | | | | |
| --- | --- | --- | --- | --- | --- | --- |
| | | | | | | |
| | | | | | | |
| More from Nature's Bounty | Fish Oil 1200 mg Omega-3, heart and metabolic health | Nature's Bounty Biotin 10,000 mcg | Probiotics Pills Ultra Strength, Supports Digestive and Intestinal Health | Calcium Carbonate Pills and Vitamin D3, Supports Bone Strength and Health | Nature's Bounty Melatonin 3mg | Ginkgo Biloba Pills, Supports Brain Function and Mental Alertness |
| | | | | | | |
| Benefit | Helps support and maintain the health of your cardiovascular and circulatory system* | Supports Healthy Hair, Skin & Nails* | Advanced Support for Optimal Digestive Balance* | | Promotes Relaxation & Sleep* | Supports Healthy Brain Function and Circulation* |
| Amount | | | | | | |
| Quantity | 200 Rapid Release Softgels | 120 Rapid Release Softgels | | 220 Rapid Release Softgels | 240 Quick Dissolve Tablets | |
| Gluten Free | | | | | | |
Nature's Bounty